Welcome to Higher Maintenance & Services, LLC: Your Residential HVAC Experts!
Welcome to Higher Maintenance & Services, LLC, your reliable partner for all your residential HVAC needs in Gwynn Oak, MD, and the surrounding areas. As a family-owned HVAC business with over ten years of experience, we pride ourselves on providing top-notch HVAC solutions to our customers. Our team of certified technicians is dedicated to ensuring your home is comfortable and efficient throughout the year.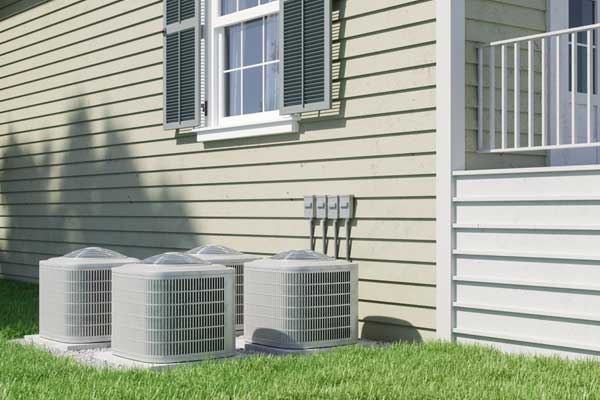 Residential HVAC Services
At Higher Maintenance & Services, LLC, we understand that your home is your sanctuary, and we're committed to keeping it comfortable with our comprehensive residential HVAC services. Our experts have the skills and experience to handle all types of HVAC issues, including installation, maintenance, repair, and replacement. We tailor our services to meet your unique needs and ensure your home remains cozy and energy-efficient.
HVAC Service
Regular maintenance is essential to keeping your HVAC system running smoothly and efficiently. We offer professional HVAC servicing to ensure your system is functioning correctly. Our HVAC service includes inspections, cleaning, and tune-ups to prevent breakdowns, extend the life of your system, and lower energy costs.
HVAC Installation
If you need a new HVAC system or want to upgrade your existing one, we can help. Our team of experts will assess your home's heating and cooling needs and recommend the best system for your budget and requirements. We offer reliable and professional installation services that ensure your system is installed correctly and runs efficiently.
HVAC Maintenance Plans
Our customizable HVAC maintenance plans are designed to prevent breakdowns, extend the life of your system, and reduce energy costs. We offer regular inspections, tune-ups, and cleaning to keep your system running smoothly. Our plans are tailored to meet your unique needs and budget, ensuring your system remains in top condition.
Building Automation Systems
Our building automation systems use the latest technology to optimize your HVAC system's performance and efficiency. We offer a range of solutions to control your system's operation, including temperature sensors, smart thermostats, and more. Our systems are designed to reduce energy consumption, increase comfort, and save you money on your utility bills.
HVAC Repair
If your HVAC system breaks down, don't panic. Our team of experts is available 24/7 to handle all types of HVAC emergencies. We use advanced diagnostic tools to identify the issue and recommend the best solution to get your system up and running again.
Contact Us
At Higher Maintenance & Services, LLC, we're committed to providing our customers with the best possible service. If you have any questions about our residential HVAC services, HVAC maintenance plans, or need emergency repairs, don't hesitate to contact us at (443) 304-9924. Our friendly and knowledgeable team is ready to assist you.